HAZOP / PHA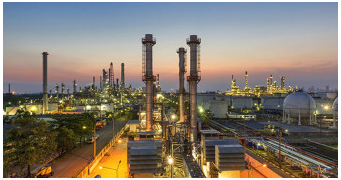 Velimor is able to offer Process Hazard Analysis studies, PHA studies including Hazard and Operability studies, HAZOP studies, and as part of the risk analysis process detailed in IEC 61508 / 61511 (Phase 1).
A HAZOP study is a structured brainstorming session, set up to identify and evaluate the potential undesirable events that may create hazards or operability problems (i.e. risk to personnel and potential damage to assets, the environment and the reputation) of the plant / site.
Each HAZOP study will be lead and facilitated by one of Velimor's several experienced HAZOP Chair, who have significant experience in carrying out a large number of HAZOP studies for both onshore and offshore projects in recent years and fully understand the requirements for delivery of the HAZOP scope of work.
Velimor can provide:
A HAZOP workshop, led by the HAZOP Chair, providing a highly structured and systematic HAZOP study;
Use of HAZOP guidewords suitable to the requirements and relevance of the HAZOP study
Facilitation of a robust consensus-based decision-making process within the HAZOP Study team, ensuring the important and relevant points are captured;
A record of the HAZOP study, through the production of a HAZOP report and/or Actions report, detailing the HAZOP study and any requirements taken away from the HAZOP workshop.
We offer HAZOP chairs with approval from the following companies (not exhaustive):
BP
Shell
Chevron
Maersk Oil
Saudi Aramco
BG Group
SEE and more.
As well as a HAZOP study, there are a variety of PHA techniques which Velimor is also able to offer:
Hazard Identification (HAZID) study – a high-level hazard identification workshop which is normally held in the initial steps of a risk assessment and includes assessments of external event and hazards;
Control Hazard and Operability study (CHAZOP) – reviews the design and operation of a control and safety system to identify potential hazards and operability problems. Is focused on how a control system or safety system deviates from the design intent;
'What If' Analysis – a structured brainstorming method of identifying the hazardous situations, sequences or abnormal situations and judging the likelihood and consequences of these occurring and the existing safeguards that exist to prevent them, leading to alternative suggestions on how to provide risk reduction where improvements can be made or where safeguards have been deemed to be inadequate.